The following selection is taken from "Wagon Ruts West" written & published by Ralph Ray Keeney in 1983. The book is currently out of print. This section is published with the kind permission of Ralph Ray Keeney. The book this selection is drawn from is under copyright and permission has been granted for educational purposes and it is not to be used in any way for any profit or commercial venture.
THOMAS PAINE KEENEY
(B. Dec. 19, 1869 - D. June 28, 1947)
ELIZABETH ANN (WILLIAMS) KEENEY
(B. June 7, 1876 - Wales. - D. Oct. 1942)
Grandchildren
Pricilla Jane (Rogers) Senior
Chas. Thomas Rogers
THE LIFE OF THOMAS P. KEENEY AS TOLD BY HIS DAUGHTER ELIZABETH JANE ROGERS:
My Father, Thomas Paine Keeney, was born December 19, 1869 on his Father's farm one/half mile south of Goshen, Oregon. He was the youngest child of Andrew Jackson and Amanda Jane Keeney -- called "Little Tommy" by his family. Their farm was the Milton Riggs Donation Land Claim of 640 acres.


As a boy, Tom helped his Father care for the animals and did other chores around the farm. He attended country schools in Goshen and Creswell, and was a mischievious boy. No doubt he caused some problems for his teachers (usually men teachers in those days.)
All he thought about, as he grew up, was going to the big city.. Portland!!! He completed Barber School in Eugene, but soon became dissatisfied with barbering and went to Business College in Portland. He was in Portland during the 1893 Flood. A sponsor offered to finance his education through Medical School, but he refused. I think he would have made a very good family doctor.
Later, he was employed as a bookkeeper by the Alaska Steamship Company during the Gold Rush days in the Klondike.
I never did hear how Mother and Dad met, but they were married in the Welsh Church in Tacoma, Washington, December 19, 1898 on Dad's 29th birthday. Mother was 22 years old, born June 7, 1876 in Wales. Their first child, Gwladys,.was born April 21, 1899.
The next big adventure was a trip to China, where he was certain to make his fortune. He and a partner set up a furniture factory making items from sea grass, linen fiber, rattan and bamboo. They hired Japanese to design chairs, lawn chaises and other furniture, and hired Chinese to do the labor. The factory was located on Hong Kong Island (Victoria), but they lived on a "Compound", or series of apartment - like buildings in Kowloon, on the mainland, overlooking the harbor and Hong Kong Island.
They arrived in China just after the Boxer Revolution to find the country very unsettled. Dad arrived first, and Mother followed, with Gwladys months later, by boat in 1900. Although life was full of problems for an outsider, Mother adjusted very well. She had servants in the house because it was frowned upon not to have them. The facilities were primitive in comparison to the United States, and the tropical weather -- monsoon rains and humidity ? made it most difficult for a white woman as well. One of the things she had to watch carefully was the food service. Instead of Australian milk delivered in sanitary containers, she found the cook was bringing in Karaboo (water buffalo milk) and making a profit for himself on the side.
Mother enjoyed taking a rickshaw, pulled by a coolie, to do her shopping out in the villages. She never feared that she would not be brought back safely. On these shopping trips, she often saw "White Russian" children playing among the little Chinese children, evidence of intermarriage during the Boxer Revolution.
In 1904, my brother, Bob, was born. Mother just about died during this experience, but a German doctor pulled her through. A very dear missionary friend, Miss Jewel, stayed by to help out and her faithful Chinese "Ama" was always there too.
Dad had doubled and re-doubled his investment in the furniture factory, in spite of wide-spread use of opium by his workers, which made them very undependable. But Us health began to suffer and finally, he had a nervous breakdown when he learned that his partner was handling the money dishonestly.
Mother and Dad had been planning on coming home and traveling through Europe and the British Isles, but when the time came, they were lucky to have money to take the shortest route home ? across the Pacific to Tacoma, Washington in 1906.
By 1907, Dad was able to work again and opened a furniture and artifacts store in Portland, Oregon, which he supplied from his business in China, until his funds ran out.
He had a bungalow built in an orchard out in north Portland, between Wabash and Washburne Streets, at 443 West Farragut, now 3623 North Farragut Street. It was quite country like, where Mother and Dad raised chickens, rabbits and cows, and put in a good garden.
I came along September 19, 1910, and it seemed like times were always hard. During the First World War, I remember helping plant gardens to help with the War shortages. I remember Mother making over-garments. We never had ready-made clothes. When Bob was 15 or 16 years old, he bought a suit with money he earned delivering milk to our neighbors.
To make a living, Dad had to be away from home traveling around selling books and men's tailor-made suits. He had a Model T Ford, usually with poor tires, but the roads were so bad that it was hard to maintain the car.

With Dad away so much, Mother put in long hours caring for the animals, the garden and the housework. Bob proved to be a big help with the outside chores, and Gwladys helped indoors and was a great comfort to Mother.

Gwladys graduated in Music from the University of Oregon in 1920, and served as supervisor of Music in Rainier, Oregon for two years. She was very accomplished on the cello. She married Frank Whitney, a New Yorker, but she died two years later, in 1924, of spinal meningitis. She had always enjoyed good health and was a beautiful, happy person, with many friends.

Bob graduated from the University of Oregon in Architecture. He was very talented and spent World War II building hospitals and mess halls for the serviceman in Europe, and attained the rank of Captain in the Army Engineer Corps. After the War, he established an architecture business in Medford, Oregon and acquired quite a following. Now, he does a little work for friends, mostly planning new homes.

Dad and Mother struggled through the hard times of the Depression. In 1930, I dropped out of college, after two years, to work and help the folks keep their home. It was hard, but I'm glad I did it. Although I didn't make much money, it was enough that we didn't lose the house.

Mother developed heart problems, and with the additional worry about Bob being overseas in the War, she passed away in October of 1942. Her death was a terrible blow to Dad, and we all missed her terribly. She was such a comfort to Howard and I with our Prisilla, who was just 2 years old, and our Tommy, just a toddler. She missed the birth of our second son, Douglas, the following June.

Dad was so lonesome, and in the fall of 1943, he married an old schoolmate from Crewell, Oregon, Katherine Buoy, who had been a widow for a number of years. They lived in an apartment on the west side of Portland. Dad felt he needed to work to maintain their new style of living, and he did work hard. I believe he was under quite a bit of pressure, for he became ill and passed away in 1947.

He and Mother are both buried at Lincoln Memorial, 10500 S.E. Mt. Scott Boulevard Portland, Oregon.
---
THE OREGONIAN, TUE. PORTLAND, OREGON - Dec. 20, 1938

THE KEENEY FAMILY
To the Editor:

On or about November 21, there appeared an announcement of the death of Dr. Homer I. Keeney in Mill Valley, California. This notice contained several mistakes, and for the benefit of his relatives and hosts of friends and acquaintances in Oregon, I would like to make corrections and also add a few important facts about the Keeney family.

Dr. Homer I. Keeney was born on a farm near Halsey; his father was Elias (not Isaac as announced), one of five brothers and one sister who came to Oregon from Missouri by ox team, ranging from 1846 to 1857. His eldest brother was Captain Jonathan Keeney, who fought in the Rogue River Indian uprising, whose old rifle is now in the Oregon Historical Society Museum.

The brothers were Jonathan, James, Andrew Jackson, Eli and Elias (twins). Then Rebecca, Jonathan, Elias and James located in Linn County, and Eli and Andrew Jackson in Lane County. Jonathan and Elias came out in 1846; James, Eli, Rebecca and their Mother in 1851. Rebecca (Mrs. Landingham-Putman) located in Yamhill County at Whiteson.

My Father, Andrew J., was in the Mexican and Mormon skirmishes. He came to California in 1849;, via the Nicaragua River route across the isthmus. He was on the steamboat that was carried down over the falls in the river when many were drowned. He returned to Missouri and then came to Oregon in 1857, locating seven miles south of Eugene at Goshen.

Dr. Keeney has a brother, Roy, living in Moscow, Idaho, and one sister in Linn County. The rest of his family have all passed on. Dr. Keeney practiced in Portland for many years.
THOMAS KEENEY
3623 North Faragut St.
---
THOMAS PAINE AND ELIZABETH ANN (WILLIAMS KEENEY FAMILY
| | |
| --- | --- |
| | |
| Keeneys- Robert Jackson- Elizabeth Ann- Gwladys Muriel- Elizabeth Jane | Robert and Gwladys Keeney |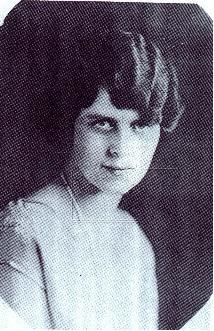 Gwladys (Keeney) Whitney
Daughter of Thomas and Elizabeth Ann Keeney
Gwladys (Keeney) Rodgers
Daughter of Tom and Elizabeth Keeney
Robert Jackson Keeney and his wife Rosemarie
---