Keeney Family Genealogy
Online Newsletter

Volume 3 # 7 2001

k-f-g-online.info
Edited by Dan Keeney
---
Table of Contents
---
Hello Everyone,
Well it's the 1st day of May & did I ever get a shock, Gene Bonham revealed what the Mystery Item that belonged to Harry G. Keeney is, and no I not going to tell you what it is, I want you to get shocked too.
The photo I used for the background was taken @ Glenveagh Castle, Glenveagh National Park, Church Hill, Co. Donegal Ireland in August 2000.
~Dan
---
Welcome to the newest subscribers
---
Keeney Update volume 2 number 2 1985 and volume 16 number 4 2000
To view these issues use the links found on the following page:
Roscoe's Keeney Update
---
From the inbox.....
From: Sylvia KEENEY Haney
Date: Sunday, 29, April 2001 13:21

Dan: Has anybody heard of "The Blind Keeneys" ? My Dad, David Luther Keeney, born 1908, used to tell me stories about them showing up at local festivals, etc. around Woodsboro, MD, when he was a little boy. They would sing, entertain, and ride a bicycle built for five. I don't know if all of them were blind......especially on a bicycle !

Are there any listers related to the Keeneys in central Maryland ? We have a reunion every year at Rocky Hill Church picnic grounds outside of Woodsboro.Many, many Keeneys are buried there.
Thanks, Sylvia KEENEY Haney
---
From: Bonham, Gene/Ikon GBonham1@CH2M.com
Date: Tuesday, 01, May 2001 16:16
Subject: Mystery Item of Harry G. Keeney
Try this on for size. OK I guess that you have waited long enough.

---
I'm sure most researchers have come across different terms as to a cause of death such as Camp fever, Coachman's lung or Senectus to see definitions of these & many more go to the Archaic Medical Terms page of Dr. Paul Smith.
---
A new directory JLK
---
---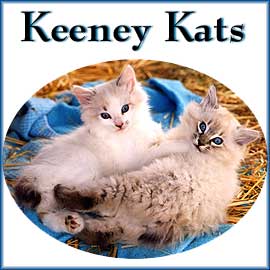 ---
Nashville/Memphis/Branson Country Music
Posted by Packie Keeney on 02, May 2001 at 16:49:53:
As I will be leading the Highland Radio tour to the Fanfare Country Music Festival In Nashville in June 2001, I'm interested if there are any Keeney's who reside there or indeed in Memphis or Branson where we will also visit. Since the Keeney Clan are very music orientated I'd be surprised if there wasn't some somewhere in the music field.
thanks........Packie (Patrick) Keeney
---
From the Guest book
Full Name: Martin Keeney
Date and Time: 5/2/2001, 10:55 AM
Comments:
Hi, Im from donegal in Ireland. Im 22 and my father is Packie Keeney. I am currently studying in dublin and enjoyed checking out the site.
---
Contributed Items

From: Jerry Keeney
Date: Sunday, 29, April 2001 15:54
You probably already have seen the description from the flyer of Jonathan Keeney pass, but here is a copy. Also, interesting is the old picture of a picture, and on back is written 'Mary (Shoemaker) Keeney'. This would be the wife of Jonathan Keeney, and which two kids are with her I'm not sure. Maybe someone out there can identify them.

I have a lot of Joseph Elias pictures, and some articles if you are at all interested.
---
From Gene Bonham.
The Mystery Item of Captain Harry G. Keeney
---
Friday, 25 May 2001 21:49:08 Pacific Daylight Time