Keeney Family Genealogy

Online Newsletter
---
Volume 8
Late Summer 2008

k-f-g-online.info

Edited by:
Dan Keeney
---
Table of Contents
---
Hello Everyone,
I don't even know why I started doing this issue the last one I posted was on Tuesday, 26 December 2006
Since then I've had about 7 people sign up for the newsletter I've added their names to the mailing list but I did not keep track of who they all are.
I've had one database sent in by Sonny Ebert and one PDF page from Mike Howard, a few corrections / updates to my Jonathan Keeney database with more promised to come.
My niece got married 09 August 2008 and I've included a couple of pix from the reception.
Roscoe's Keeney Updates I've turned all the issues I have into searchable PDF files, I'm missing a page from one of the issues so if anyone an supply the page please do so. I am also missing a few of the last issues so if any has them I'm willing to pay for photocopies of the plus the cost
of shipping or if you can create PDF's of them please send them in.
---
Welcome to the newest Subscribers
Even though I don't remember who you all are I bid you welcome.
---
From: Michael Howard



To: cianaigh@sbcglobal.net
Sent: Thursday, July 31, 2008 3:09 PM
Subject: Keeney - Austin - Burdick Connection
Hi Daniell ... I was doing some research about my Austin-Burdick family and came across your web site ... Keeney Family Genealogy. I was quite pleased to find this site because way, way, way back in the early 1600 we were connected.
My reason for writing you is to show you some genealogy trivia about the Keeney-Austin-Burdick family lineage. Bear with me ... I will try to be brief.
I have been writing a book about one of my Austin ancestors (my gg aunt Myra Austin, 1873). She was the sister of my great-grandmother Emma Austin, 1867. Emma married Edward Munn "Reno" Burdick, 1861, in the late 1880s. Edward Reno was a famous magician from the late 1880s until his death in 1946.
I have a very comprehensive genealogy database. This includes the lineages of the Austins and the Burdicks. While compiling my book, The Austin Family - A Letter Written by Myra Austin Ribbel, 1940, I compiled a family tree of Austin family direct lineage ancestors, beginning with Robert Austin, ca 1634. After staring at this for a while, I saw something interesting.
Starting with William Keeney (1601), and his two daughters Susannah (ca 1628) and Mary (ca 1640), (different mothers), I found that Emma Austin was directly related to Mary Keeney Beebe, and Edward Munn Burdick was directly related to Susannah Keeney Parker. This means that eight generations after William Keeney, the Keeney lineage reconnected with Emma and Edward getting married in Omaha, NE. I have attached a copy of this direct lineage family tree.
I am sure that neither Emma Austin or Edward Burdick were aware of this.
Maybe other Keeney clan members would be interested in this trivia.
Regards ...
Michael J. Howard
---
*From:* Sonny

*To:* cianaigh@sbcglobal.net *
Sent:* Thursday, July 31, 2008 5:04 PM *
Subject:* keeneyklan.com
Mr. Keeney; I am a descendant of a Keeney Family that I've researched back to Manchester, Connecticut. Chauncy Keeney 1795 to 1850 I have researched from this person to the present. I am willing to share my research in hopes that there may be a cross section of families. Would you be interested?
Please contact me at:



Sonny Ebert
---
Keeney Update & Wagon Ruts West
Roscoe C. Keeney, Jr's Keeney Update

I've done all the issues I have in PDF

Ralph R. Keeney's Wagon Ruts West

---
Miscellaneous
Click for full size image.

Copyright 2008 When reprinting or duplicating, please reference: "Compiled by M. J. Howard"

---
Contributed
Items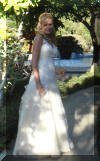 ---
Saturday, 23 August 2008